Melysa Series
Melysa Series
---


BEST SELLING BASIC SERIES
Melysa Series dihasilkan oleh founder kami sendiri dari sudut penghasilan corak dan pilihan warna. Dilancarkan pertama kali pada Ogos 2021 sehingga sekarang adalah BEST SELLING untuk Rawdah Basic Collection.

Diperbuat dari High Quality Cotton Polyester (Polycotton), dipadankan dengan hiasan sulaman bunga-bungaan dan bag telekung eksklusif. Melysa Series sangat sesuai dijadikan you BEST TRAVEL BUDDY juga!


---
---

UKURAN TERBAIK UNTUK KESELESAAN BERIBADAH
Dihasilkan untuk yang bersaiz XS sehingga 2XL. Datang dengan 'pouch bag' yang sangat eksklusif dan matching warna, sesuai untuk dibawa keluar bersama.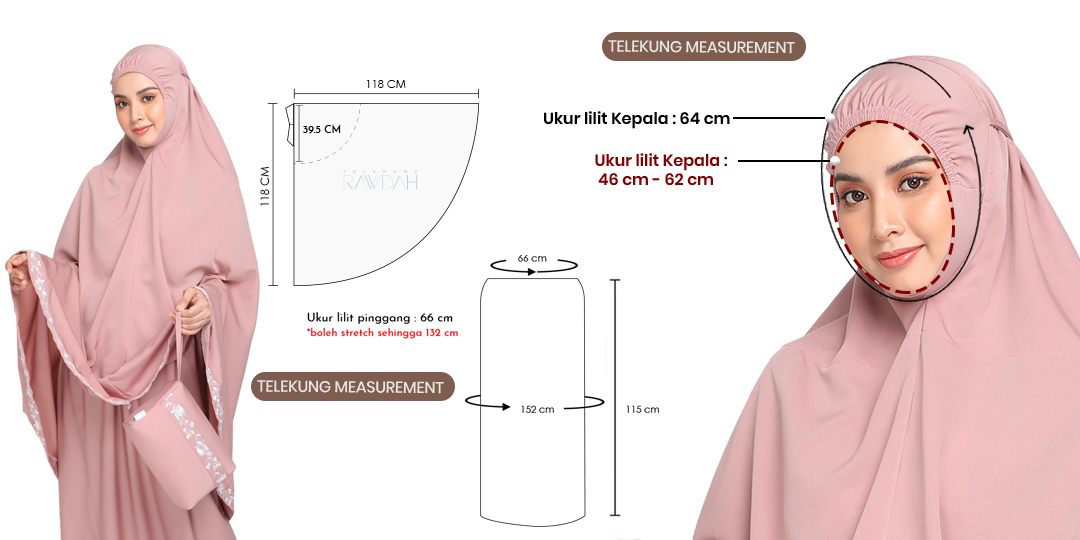 ---
JOM BACA REVIEW PENGGUNA MELYSA SERIES
(Review / Feedback lain untuk setiap warna boleh dibaca pada setiap produk juga)
---

6 WARNA KEGEMARAN
Melysa Series ni datang dengan 6 warna eksklusif, semuanya sangat cantik dan pastinya pilihan terbaik dari kami untuk anda


---
SULAM NAMA PADA TELEKUNG
Kini anda boleh tambah sulaman nama pada telekung anda (PERCUMA untuk waktu terhad)

*Pastikan "Add to Cart" produk "[Add On] Special Free Name Embroidery" dalam pilihan item di bawah, dan ikut arahan diberikan
---

MENANG UMRAH PERCUMA & HADIAH LAIN BERNILAI RM 19,999
Stand your chance to win UMRAH PACKAGE for FREE, and remaining prizes with a total amount of RM 19,999 !


---
PILIH WARNA KEGEMARAN ANDA DAN CHECK OUT DENGAN MUDAH MELALUI FPX, CREDIT/DEBIT CARD PAYMENT
---